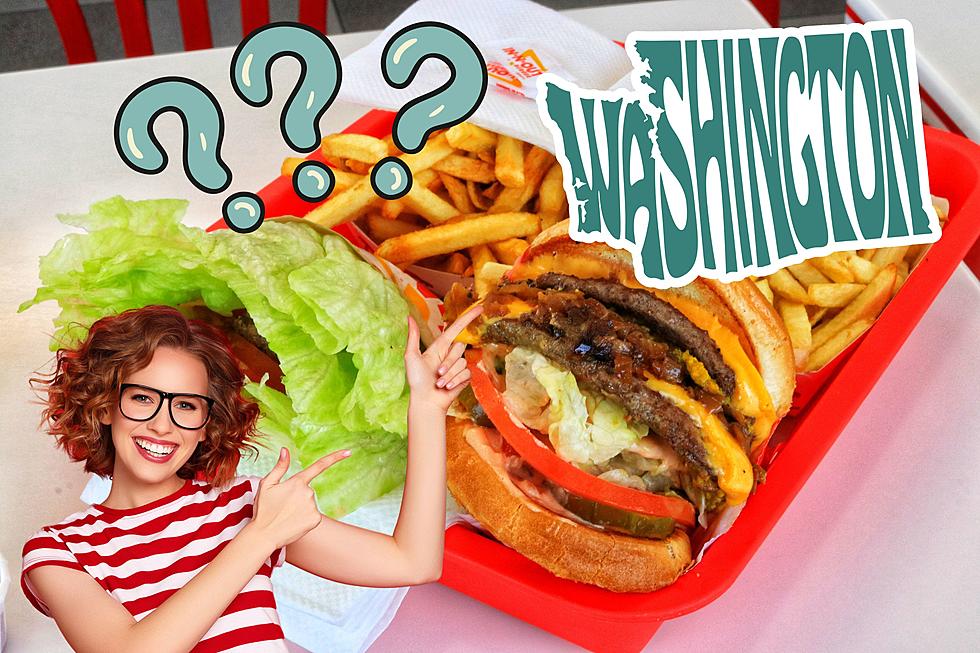 Do You Realize In-N-Out Is Closer to Washington State Than You Think?
canva
Will Washington State Ever Get An In-N-Out Burger We Can Call Our Own?
Whenever we do a survey of one thing Tri-Cities Washington needs, you always say a Trader Joe's or an In-N-Out Burger, and you wouldn't be wrong.

Where Are The Closest In-N-Out Burgers To Washington State?
My wife is from Salem Oregon and Keiser Oregon finally got an In-N-Out Burger a few years ago and it's still 4 lanes deep in cars.
In-N-Out Burger is a big deal in California and as it expands to the Pacific Northwest, folks are so excited that they can't seem to contain themselves.

I first discovered In-N-Out when I was working in Bakersfield California and yes I've always wanted one in Washington State, it still seems like we'll have to wait a bit longer for our first official Washington State location.
The good news is that there is an In-N-Out Burger location near us, you'll just have to drive a bit but who doesn't love a good road trip?
One of In-N-Out's newest locations will be closer to Tri-Cities than you might think. A new In-N-Out Burger is slated to open soon in Merdian Idaho according to our sister station in Boise. It'll be located at 3520 East Fairview Ave and should be opening in the near future with a second Boise location planned.
So the nearest locations for In-N-Out Burgers for us here in Washington are the Keizer Oregon location and soon the Boise locations.
I'm not sure if it scratches the itch while we wait for our own In-N-Out Burger in Washington but those two new Idaho locations mean they are getting closer and closer to us and that's a good thing!
10 Yummy Must-Try Food Stops From Tri-Cities to Seattle Washington
Follow the road to great food places, from start to finish and back again!
Gallery Credit: Rik Mikals
10 Tri-Cities Dive Bars That Serve Up Mouth-Watering Delicious Food
Here are our picks for some of the best places to get the tastiest bar food grub in the Tri-Cities. I look at the word "dive" bar and don't think of it as a negative. I've found some of the best food in the unlikeliest of places. Here are 10 bars in the Tri-Cities that serve up some great food.
Gallery Credit: Rik Mikals