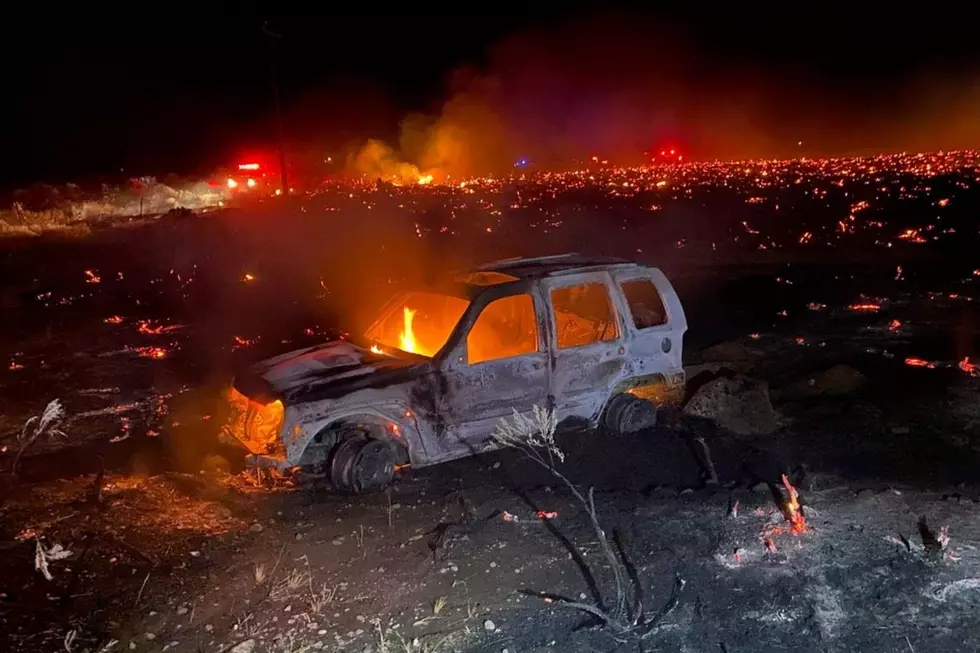 Vehicle Overheats & Catches Fire Due to Extreme Heat in Rural Benton County
Benton County Fire District 4
A vehicle was destroyed after it overheated and caught fire Wednesday night.
The occupants had gone offroading in a remote area of Benton County when the vehicle overheated and caught fire in a field. The occupants were able to escape the fire unharmed.
Benton County Fire crews responded to the area of Ruppert Road for reports of the car on fire. The flames quickly spread across several acres. The prompt response allowed crews to contain the fire without it threatening any structures or people. The car was deemed a total loss by investigators.
Benton County Fire District #4 advises:
Please use caution due to the wildland areas are primed and ready to burn.
7 Ways to Beat the Tri-Cities Heat
5 Sure ways to keep cool in the HOT Tri-Cities Summer.
Tri-Cities, Washington Restaurants Serving Delicious Breakfast
You know what they say, breakfast is the most important meal of the day. Whether it's eggs, oatmeal, or cereal, it's always best when you can start your day with a balanced meal. Maybe a fluffy omelet, or pancakes, breakfast is most enjoyed with others. But where can you go to get a great breakfast in Tri-Cities, Washington? Let us show you!
Taste Luxury Aboard This 78' Yacht Airbnb in Washington
Live the high life on this luxury yacht available for a once-in-a-lifetime stay in Washington. For the past 80 years, the 78' Classic Linmar said to South America, Alaska, and up and down the East Coast.
After an electrical fire in 2005, the boat was deemed a complete loss. Thankfully, a man with a magical vision transformed the boat to its former grandeur.
Book your next vacation or celebration onboard this glorious yacht at Gig Harbor.